Helping Students Master
Math through E-learning
A single solution for math education and assessment for the digital 21st century student.
Developed by teachers, Vimme Learning offers a cloud-based, single e-learning solution for math mastery and assessments for grades one through eight. Used by more than 4,000 students nationwide, Vimme Learning eliminates the need for a textbook and allows teachers to tailor assignments and quizzes to students' specific needs. This ensures students keep pace with performance standards and don't fall behind in a rigorous, sequentially taught subject like math.
With Vimme Learning, teachers can:
E-Workbook Builder
Quickly create quizzes and homework assignments from a bank of more than 8,000 questions using the e-workbook builder
Pacing Guides
Ensure new skills are introduced at the right time with the help of pacing guides
Real-time Reporting
Monitor real-time reporting, making it easy to track students' progress, to pinpoint and remediate problem areas
Mathbots
Help make math skill mastery fun with Mathbots, a fact fluency game
E-Workbook Builder
Quickly create quizzes and homework assignments from a bank of more than 8,000 questions using the e-workbook builder
Our Program has Impacted:
More than a Math Assessment
Using Vimme Learning, students will thrive thanks to:
– Increased mental stamina
– Stronger retention skills
– Elevated interest in learning
– Exposure to naturally infused rigor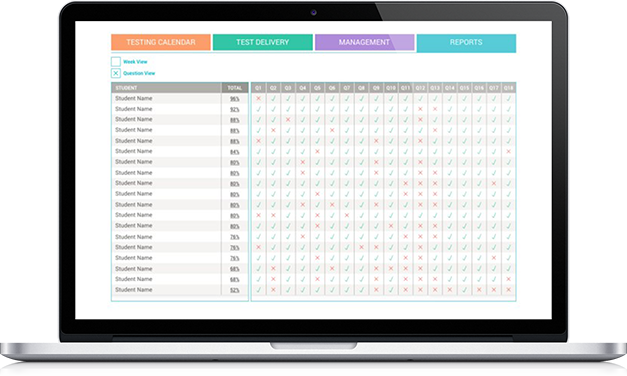 What People are Saying about Vimme Learning
"Vimme Learning has been an amazing tool for improving our math performance. By the spring of our first year using Vimme we were already seeing improvement in our students' math performance. Our students' ISTEP pass percentage improved dramatically. In 2015 we had a pass percentage of 32.4%. In the spring of 2016 our students had grown about 24% to achieve a pass percentage of 56.5%. That growth enabled us to earn a B letter grade. We value the improvement we have seen in our students since we began using the Vimme Learning system."
Matt Riley, M.Ed., Principal – Trinity Lutheran School, Indianapolis
"In this world of high stakes testing and learning, Vimme takes the guess work out of planning and instruction. Teachers and students are not ambushed by spring state testing, but now have a game plan that they can execute with confidence."
-Carmen, Principal
"It is exciting to try to beat my score each week and reach my goal. It is a test that really makes me think. This is my third year using Vimme, and I like the way it prepares me for the next grade."
-Jayvion, 6th Grader
"Right away I can see exactly which problems my students aren't mastering.I can begin remediation once the test is completed, if I want. Immediate data allows me to have a quiz or homework the next day that is exactly what they need."
-Allison, 5th Grade Teacher
Accolades and Affiliations
Indiana Department of Education (IDOE) approved Formative Assessment Vendor (2015-2016 and 2016-2017 School Years)
TechPoint Mira Award nominee, for Educational Technology 2015 and Tammy Laughner for Tech Educator of the Year 2016
Vimme Learning has been recognized as a partner in the turn around of failing elementary schools.